RE: First post in the Oregon forum...again!
Hey yall! I'm back! Hopefully some of you remember me from PIR and the many rides I used to flog my Gs500 on trying to keep up…
Well, I'm back with a new steed that I shouldn't have to work nearly as hard to keep up! Behold "The Mistress." My 99 Zrx1100
Cant wait to meet up for some good riding again.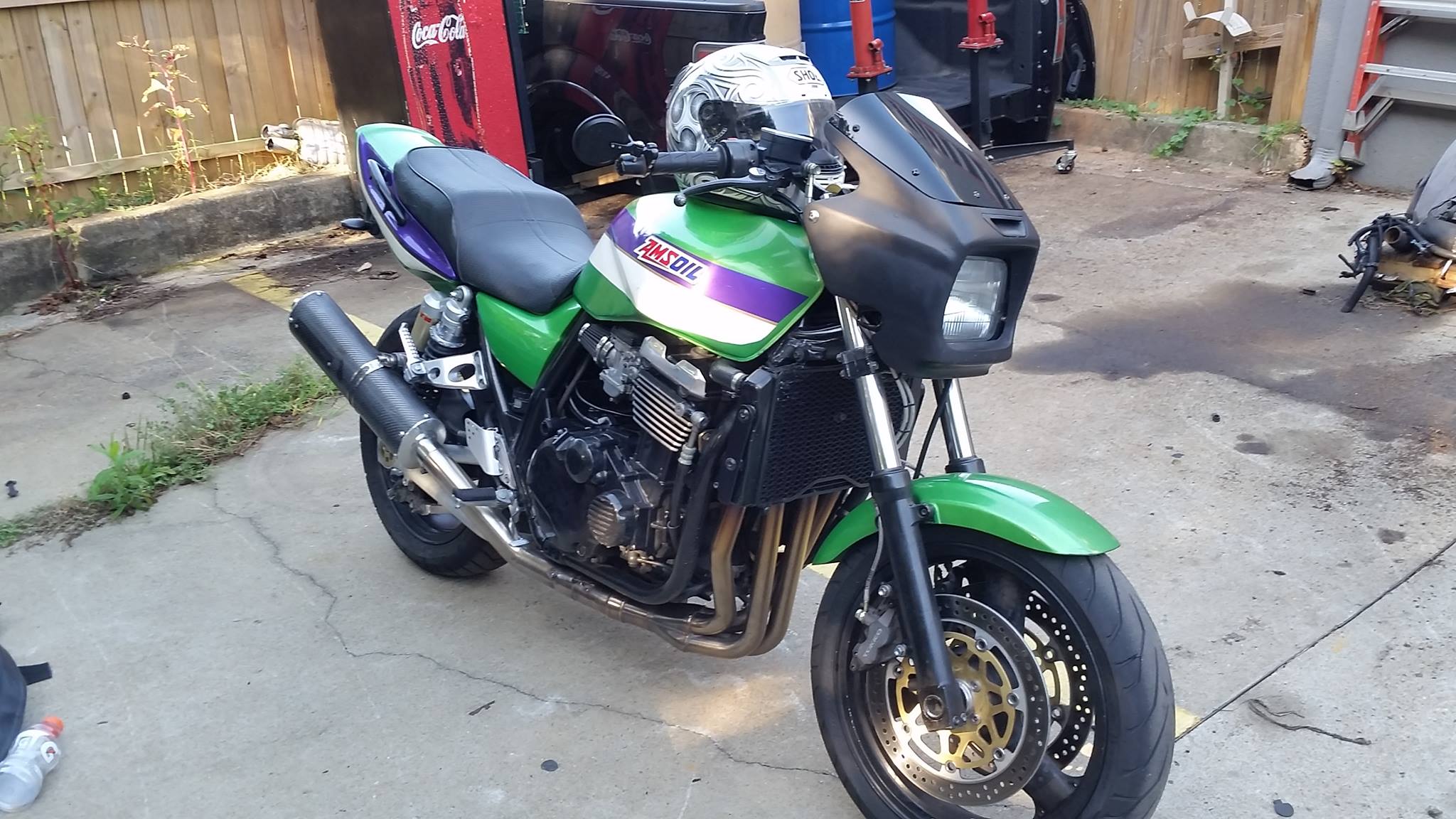 posted in Oregon